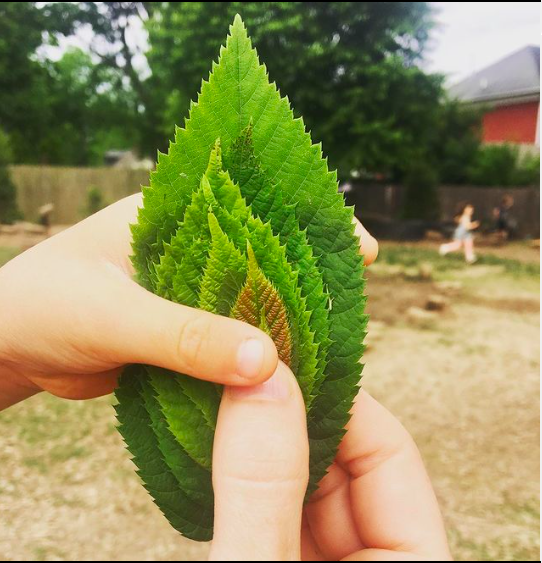 Rachel Ross
Primary Lead Teacher
Rachel completed her Masters Degree in Education and her 3-6 American Montessori Society credential from Xavier University in 2018. She also previously earned her B.S. in Speech Language Pathology with a Minor in Psychology from the University of Kentucky in 2013.
This is Rachel's second year at LFP and her seventh year teaching in a Montessori classroom. She is currently the Lead Teacher of the Primary classroom. Her personal teaching philosophy centers around creating a safe and welcoming community in which young learners can feel empowered as they develop skills in concentration, independence, and friendship. She believes in providing children with opportunities to engage in purposeful and meaningful work and exploration in the classroom, community, and natural world.
In her spare time Rachel enjoys hiking, bike rides, cooking, and tending to her houseplants.
Laura Hoagg
Primary Assistant Teacher
Laura earned her BA from the University of Kentucky with a major in Art History and a minor in Studio Art. Laura joined the LFP community in the fall of 2021. She is currently pursuing her 3-6 American Montessori Credential from the Greater Cincinnati Center for Montessori Education, and will be finishing the program in the Spring of 2023. A favorite Montessori quote of Laura's is "I believe a change of teaching is necessary in the sense that knowledge must be taken in through imagination and not through memorization." She is excited about the privilege of observing young minds experience this exciting developmental stage of life.
In her free time, Laura enjoys painting, cooking, reading, and spending time with her husband, Jesse, and their baby daughter, Nina.
Stephanie Wayne
Primary Assistant Teacher
Stephanie first joined the LFP community in 2019 as a substitute teacher while pursuing her interest in educational studies and studio art at Transylvania University. In 2022, she joined LFP as full-time teacher in the Primary classroom. She also received her Masters (M.Ed.) in Early Childhood Montessori education and her AMS credentials from Xavier University in 2022.
Her teaching philosophy is best viewed as a mixture of critical pedagogy, culturally responsive pedagogy and Montessori education. She is passionate about allowing children to explore and discover their environment at their own pace. She believes in the child because they are so wonderful— wonderfully brave, wonderfully bright, wonderfully curious. Therefore, the classroom should foster this wonder.
Stephanie spends most of her free time with her husband, Eric, and sweet daughter, Eleanor, walking, cooking and being silly. She also likes to paint, sew, and try new recipes, as well as travel and experience other cultures.
KatyJoy Davis
Primary Assistant Teacher
KatyJoy joined the LFP team in 2023, and is an assistant in the Sunflower classroom. She comes with over 10 years of experience working with young children around the country and abroad. She studied Early Childhood Education at Bethel University and received her Montessori certificate from the American Montessori Society at the Mid-America Montessori training center in Omaha, Nebraska, back in 2011. She has 6 years experience in teaching and directing Montessori programs in both the private and public sector. She is passionate about developmentally appropriate practice, teaching empathy, music and movement and early literacy.
KatyJoy is recently engaged and will be getting married in April to her partner Brandon. They enjoy trying new restaurants, going on road trips and playing with her dog Lucy.
Orsola di Cugno
Toddler Lead Teacher
Orsola joined LFP in the Fall of 2021 and is currently the Lead Teacher of the Toddler classroom. She is a native of South Italy, and moved to the U.S. in 2008 with her husband Marcello. Before moving, Orsola worked full-time as an interior designer.
In the U.S., Orsola has accumulated experience working as a nanny and teaching in both traditional and non-traditional preschools. While working in a Reggio-based program, she found that this approach aligned perfectly with her ideas about early education and using art exploration as a daily learning opportunity for children.
In her free time, she enjoys cooking, gardening, as well as dancing, going to concerts, and restoring old pieces of furniture.
Maggie Jones
Toddler Assistant Teacher
Maggie has been an early childhood educator for the past six years. She has experience working with children from birth, up to five years old. Over the years she has continued her education by participating in various educational trainings, workshops and observations within the early childhood education field. Maggie has now been a toddler teacher at LFP since November 2022. She is excited to be a part of helping both the children and school grow.
Ana Reis
Toddler Assistant Teacher
Ana was born in Brazil and has lived in Lexington since 2017. While living in Brazil Ana earned her degree and graduated as a Civil Engineer. Soon after moving to Lexington, Ana became a mother, and since then her whole life has been about her son, Sam. Ana and Sam (who is in the Sunflower classroom) joined the LFP community in 2022.
Ana started working with children when her son started to attend preschool, and that experience showed her how amazing it is to work with kids. She is amazed by how much children teach us every day. She loves seeing them grow, and being a part of that makes her heart full.
Ana is a coffee lover, so her favorite thing to do is spend time with family and friends while having a big cup of coffee!
Dani D'Antonio
Administrative Assistant
Originally from the Midwest, Dani has a background in art and teaching and a current calling of farming and parenting. She has worked with LFP since 2019 as a substitute teacher, toddler assistant teacher, and now an administrative assistant. Dani's family lives on a small farm in Harrison County. Outside of LFP, Dani likes to hike, bake, make soup, mend and make things, garden, and explore big and small places with her partner and preschool aged daughter. Dani is ever grateful to be a part of the special community at LFP.